Eye Ulcer
Eye Ulcer
My daughter's cat, Maddie, has an ulcer on her eye.. Do any of you have a cat with this problem? I will try to post a picture. She took Maddie to the vet. Was given an eye ointment and some sort of treats.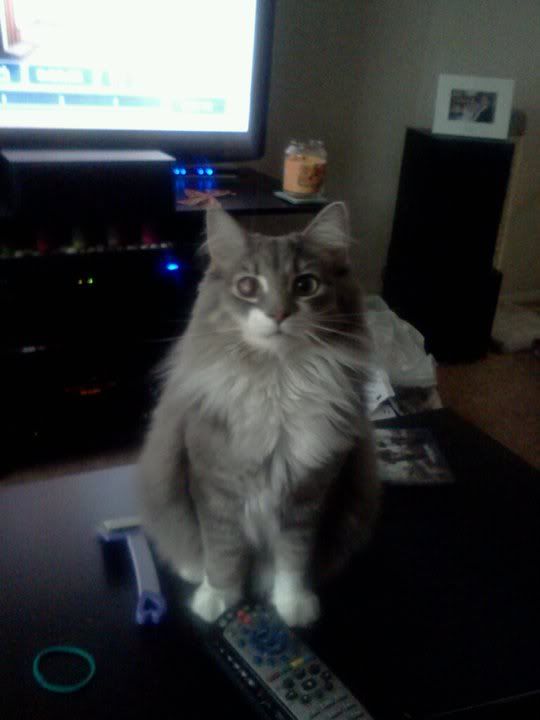 Be vigilent in using the ointment, try to keep Maddie from rubbing her eye (yeah right) and wipe it often with a warm, damp cotton pad. Don't use a cotton ball as some of the fibers may stick in her eye lashes. You can get a package of round, cotton pads at any drug store in the makeup section. Purrrrrrs for Maddie
Location: United States
Registered: September 16, 2010
Posts:
85
i hope Maddies eye clears up quickly.
Thanks..I just hope she co-operates with Kaitlyn so she can put the ointment on
Giving cats eye ointment is a bugger. Purrrrrrs for Maddie.
Maddie's eye is really improving. The Vet is very happy with the progress. My daughter sent me this picture

Location: United States
Registered: April 1, 2011
Posts:
2
I'm sending lots of gentle purrs for Maddie. She sure is purrty!
She is BEAUTIFUL!!! So glad the meds are working and she is getting better.
All times are GMT -5. The time now is 4:03 am.