Mildred Jewett
Location: United States
Registered: September 16, 2010
Posts:
85
Mildred Jewett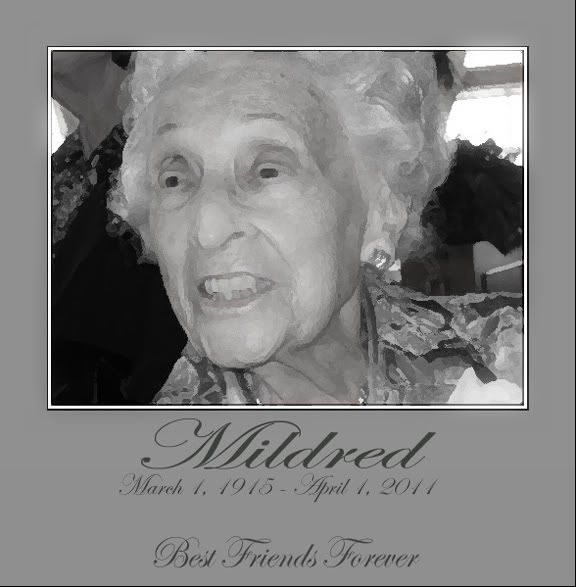 Mildred Jewett was born on March 1, 1915.
She passed away yesterday, April 1, 2011.
Mildred lived in her little red house on City Island, NY for 63 years.
Neil and i, known on City Island as The Paint Pals, kept her little red house, well-- red!
Mildred raised 2 children, a daughter and a son. Her son, Gary, sadly predeceased her and her daughter Gail lives in California.
Last year, as Mildred's health was deteriorating, Gail thought it best to move her to California to be near her. i missed her then and i will now forever miss her...but she will remain in my heart always.
God bless you, Mildred and thank you for all that you taught me.
Rest well, my beloved Mild-red! i love you.
This is the last photo taken of us before her move. It was a wonderful night.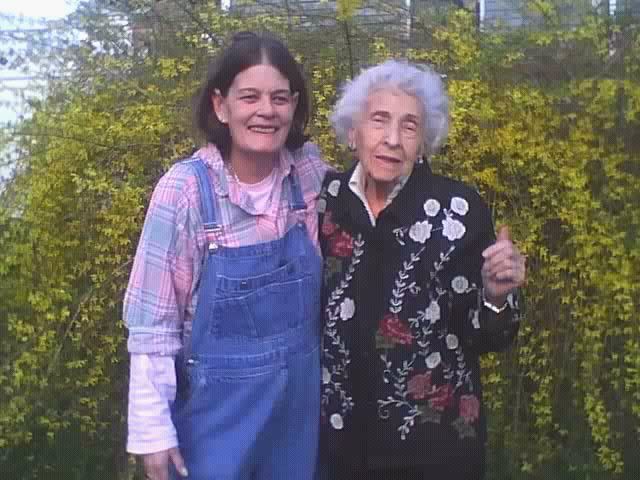 Last update on April 6, 6:30 pm by Dale Eggers.
Location: Canada
Registered: March 25, 2011
Posts:
12
I am so very sorry for your loss Dale and Neil. *HUGS*
Location: United States
Registered: March 31, 2011
Posts:
2
All times are GMT -5. The time now is 9:46 am.