Fievel and Tigger's birthday week party
Location: United States
Registered: October 28, 2011
Posts:
1
Fievel and Tigger's birthday week party
My brother Tigger and I are turning 2 this week (3/25).
Come party with us! Since I'm a one-eyed cat, we will
Have a pirate theme
.
Bacon-wrapped mousies, catinis and birthday cake for all!
Location: United States
Registered: September 16, 2010
Posts:
85
Happiest of Birthdays to you both, Tigger and Fievel...
YOu are 2 of the BEST Captains we have ever had!!
All of us at Cathugger aboard the Archangel hope your day is filled with
lots of treats and headbonks!!
i will pass on the bacon wrapped mousie, however!!
Here is a delicious cake for you to make a wish on!!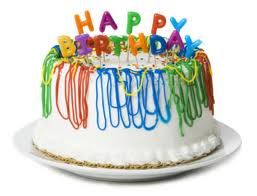 Location: United States
Registered: April 1, 2011
Posts:
1
Thank you! Tigger and I had a marvelous day!
The following users say Thank You to
Toba Hartmann
for this useful post:
All times are GMT -5. The time now is 3:45 am.